What is a seat license?


A seat license gives the owner the exclusive rights to purchase season tickets for their seats for as long as the team plays in the stadium. If the seat owner no longer wishes to purchase season tickets, they must sell the seat license to someone else who will be able to purchase the season tickets each year.

What is a PSL, CSL, COA, SBL, or Seat Option?


PSL, CSL, COA, SBL, and Seat Option are all the same thing, a Seat License for a NFL team's stadium. PSL is the standard form of reference and is used by most NFL teams. PSL stands for for either Permanent Seat License or Personal Seat License. CSL stands for Charter Seat License, and is used soley by the Seattle Seahawks. COA stands for Charter Ownership Agreement, and is used soley by the Cincinnati Bengals. SBL stands for Stadium Builder's License, and is used solety by New York Jets. The Dallas Cowboys use both PSL and Seat Options to reffer to their seat licenses.



Is there a listing fee for Sellers?


NO there is no fee for Sellers to list their seat licences. There is a 5% fee based on the final Sales Price or the Seat License. The fee is collected ONLY when the sale is finalized.



Are parking rights included with PSLs?


Some of our listings have associated parking rights included. If the listing does not mention parking, then parking is not included.



How do I Buy PSLs?


Browse our listings and Vist our "Buy A License" page to get started.



What are the forms of payment?


We accept payment via personal check and bank wires.
We also accept all major credit cards and Paypal with an additional 2.5% processing fee.

PAYMENT FEES and PROCESSING TIME
Personal Check $0 7-10 business days
Cashiers Check $0 3-7 business days
Bank Wire/Transfer $0 1 business day
Credit Card 2.5% processing fee 2 business days
Paypal 2.5% processing fee 2 business days




How long does it take to complete a transaction?


This depends on many factors, including how quickly the buyer sends SeatDibs payment and how long it takes for the buyer and seller to complete the transfer with the respective Ticket Office. On average it takes about 3 weeks to complete a transaction from the time the seller accepts the buyer's offer to the time we send payment to the seller.



Can I contact a buyer?


Negotiations are private and anonymous. Contact information will not be exchanged until the buyer has submitted payment.



What happens if the transfer is not completed?


Thats why we have a BuyerSecure Guarantee, if your transfer is not completed, you will receive a full refund, including the Transaction Fee.
100% Safe and Guaranteed.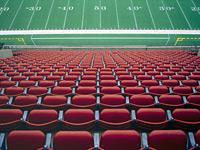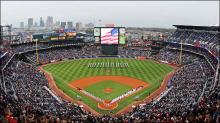 Teams and Venues